Study shows higher risk of condition for patients with gut problems
People with constipation, dysphagia and gastroparesis are more than twice as likely to develop the disease. Photograph: Rasi Bhadramani/Getty Images/iStockphoto
Digestion problems such as constipation or difficulty swallowing can double the chance of Parkinson's disease, according to research.
The origins of Alzheimer's disease, strokes and brain aneurysms have been linked to the gastrointestinal tract. While there is evidence that Parkinson's could also begin in the gut, there have been few studies of its relationship to particular digestive disorders.
Now a study has established that four gut conditions could be an early warning sign of Parkinson's disease. It "is the first to establish substantial observational evidence" that a clinical diagnosis of gut issues "might specifically predict the development of Parkinson's disease", the authors conclude.
Researchers compared the medical records of 24,624 people in the US with Parkinson's, 19,046 people with Alzheimer's and 23,942 people with cerebrovascular disease.
Those with Parkinson's were matched with patients in the other groups for age, sex, race and ethnicity, and length of diagnosis to compare the frequency of gastrointestinal conditions in the six years before diagnosis.
They also compared the medical records of everyone in the study diagnosed with any of 18 gut conditions to those without that particular condition over five years to see how many of them developed Parkinson's disease or other neurological disorders.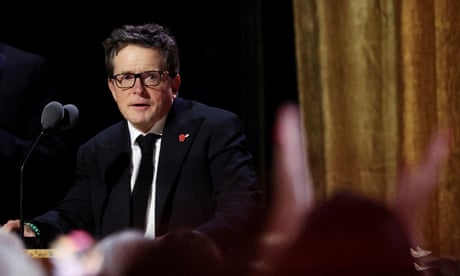 Both comparisons found a higher risk of a Parkinson's disease diagnosis for patients with gut issues. Those with constipation, difficulty swallowing (dysphagia) and gastroparesis, where food takes longer to move from the stomach into the small intestine, were more than twice as likely to develop Parkinson's disease in the five years before diagnosis, while IBS without diarrhoea was associated with a 17% higher risk.
Some gastrointestinal symptoms, including functional dyspepsia (burning sensation or fullness of the stomach with no obvious cause), IBS with diarrhoea, and diarrhoea plus faecal incontinence, were found to be more common among patients who developed Parkinson's disease too. But they were also more common before the onset of Alzheimer's disease, aneurysms or strokes.
However, other gut issues such as inflammatory bowel disease did not increase the likelihood of developing Parkinson's, the study found.
And patients who had their appendix removed were less likely to develop Parkinson's, the authors calculated.
They added that the findings "warrant alertness" for gut issues in those patients at higher risk of Parkinson's disease and call for further investigation of the links between gastrointestinal conditions and Alzheimer's, strokes and aneurysms.
Parkinson's UK estimates that there will be about 172,00 people in the UK with the disease by 2030. And according to the World Health Organization there are 8.5 million people globally with the disease.
Responding to the findings, Clare Bale, associate director of research, at Parkinson's UK, said that the findings "add further weight" to the growing evidence that gut problems "may be early warning signs of Parkinson's".
She said: "Understanding how and why gut issues appear in the early stages of Parkinson's could open up opportunities for early detection and treatment approaches that target the gut to improve symptoms and even slow or stop the progression of the condition."
Kim Barrett, vice-dean for research at the University of California, Davis, said that it may be important for doctors to "take note" of these gut conditions when evaluating patients at risk for Parkinson's, "even prior to the onset of neurological symptoms", but urged caution.
She said: "The findings are purely correlative, and it remains possible that both gastrointestinal conditions and Parkinson's disease are independently linked to an as yet unknown third risk factor."